The Great British Rock Off!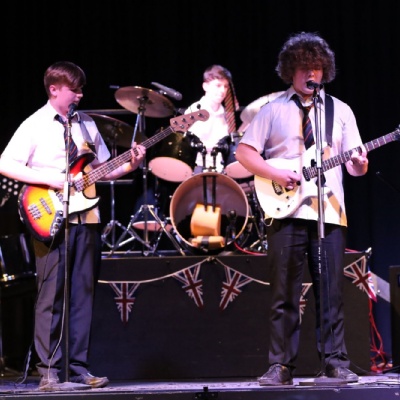 The Capri Suns Performing at the Great British Rock Off
A Level Music students recently organised a fantastic competition, 'The Great British Rock Off', as part of their BTEC award. Pupils from Year 7 – 13 took part in the event, as well as pupils from Broughton Hall. It was judged by Mr Sanderson, Mr Edwards, Ms Jones and Ms Davies.
There was excellent talent demonstrated across the school and everyone thoroughly enjoyed the event, with performances from individuals and groups including the school steel band and the choir.
Head over to our galleries section to see more photographs from the event!