Former Pupil Nikita Parris Opens the Score Sheet for England Ladies!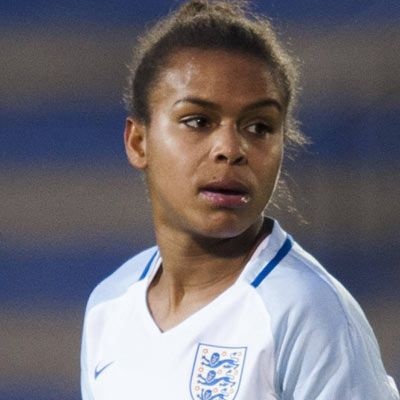 Parris Scored the Opening Goal of England's Women's World Cup Campaign in Their 2–1 Win Over Scotland on Sunday.
Former sixth form student Nikita Parris flew the flag for the North West of England last night as she scored the opening goal for England's first game in the Women's World Cup which is being hosted in France.
The 25-year-old became the Women's Super League's all-time top scorer last season with Manchester City and has since moved to European champions Lyon.
At international level, she missed out on a place in the England squad as a 21-year-old at the 2015 World Cup, but competed at Euro 2017 and now has 35 caps for her country.
Parris admitted to being nervous before making her World Cup debut in front of 13,118 fans at Nice's Allianz Riviera.
"I'm not going to lie to you. I sat in my hotel room and said to Abbie [McManus] my team-mate, 'I've got butterflies'," she said.
"It was the first time. I hadn't experienced a moment like that. But ultimately I stuck with myself and thought - what two things can you bring to the game today? That's passion, and drive, and all the rest came for me."
Also playing for England was another former pupil, Alex Greenwood, whose role in the left back position was central to England's success in the game. Alex's boyfriend, Jack O' Connell, is another former pupil from the school who plays for Sheffield who have just been promoted to the Premership.