Student Leadership Plan for Armed Forces Day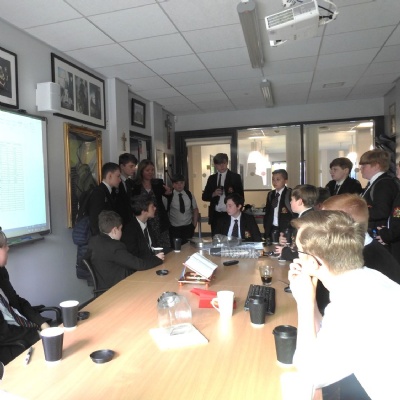 Students from Army, Sea, Air and Royal Marine Cadets preparing for Armed Forces' Day
Armed Forces Day in the United Kingdom is an annual event, celebrated on Saturday 29th June this year, and is a day set aside to commemorate the service of men and women in the British Armed Forces. This year, students from our school who are members of cadet forces throughout Merseyside are working hard to plan for a forces uniformed day in school on Friday 28th June.
The students want to showcase to the rest of the school the benefits and skills that can be gained from attending a cadet organisation. Plans are being put into place for cadet members to attend school that day in full kit for their associated detachment. During the day they will demonstrate first aid skills, obstacle course crossing, a D-Day history lesson and of course will be around to answer any questions or queries other interested students may have. These students are affiliated to the armed forces but not members of it but this experience allows them to get a real taste of what it could be like to join up and serve their country.
We wish them well with their leadership planning and look forward to learning a great deal from them at the end of the month.