Liverpool to Cambridge!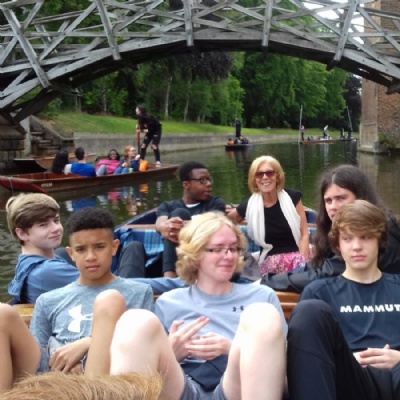 Students Had the Opportunity for a Tour of Parts of Cambridge Whilst Visiting the University
As part of the Oxbridge Collaborative programme designed to help gifted students gain a place at Cambridge or Oxford Universities, some Year 10 students, accompanied by Mrs Shirley Booth, attended a two day residential to Magdalene College. Departing early on Friday morning, our students travelled with other Year 10 students from West Derby High School, St Edwards College, Broadgreen School, Holly Lodge, Broughton Hall and De La Salle. After a meal the group went bowling and settled in for the night at the YHA Hostel. On the Saturday the group had a tour of Cambridge, the university and attended lectures. The trip gave students the opportunity to ask questions and see what university life would be like at Cambridge.