Year 12 Digital Students Filming Success!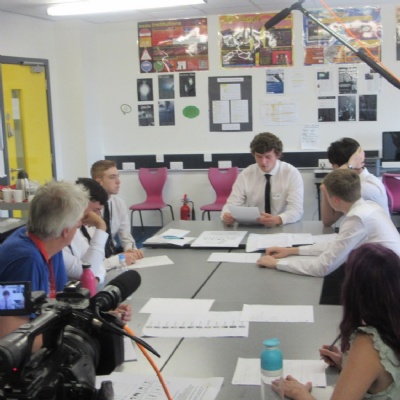 Pitching Ideas to the Staff From Handstand Productions
Monday was an exciting day for our Year 12 Digital Media students as Handstand Productions were giving 'hands on experience' using filming equipment. All students formally pitched ideas and scripts for a TV advert as part of their coursework. Students worked in an extremely professional manner and were a credit to themselves and the school, gaining a great deal from their experience.
Day two will take place in their Hope Street studio next week.
Take a look at our galleries page for more images of the day.