Excellence in Reading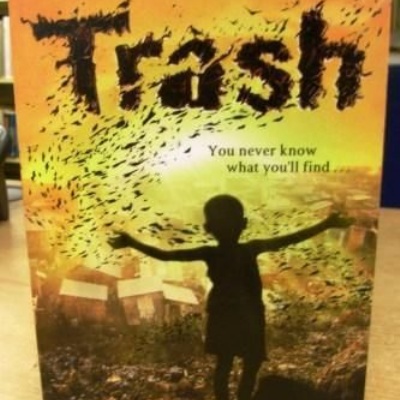 Our reading ambassadors had the opportunity to visit 'LASH' on Thursday 16 January and share with Head teachers from schools across Liverpool their thoughts and experiences of reading at Cardinal Heenan Catholic High School.
Pupils from our 'Excellence in Reading' groups spoke eloquently about the books they have been reading and the benefits of being part of this initiative. Also discussed was our exciting Year 7 Reading Canon in which all pupils of Year 7 read 4 books across the year. Reading really matters at Cardinal Heenan!
Here's what our pupils have to say about their first book from the Reading Canon: 'Trash' by Andy Mulligan:
"I've enjoyed reading, 'Trash'. I like the story. My favourite character is Raphael. I think the police will find out that the boys have got the bag. Maybe the message the author is giving is that not everyone has a nice place to live and not everyone is fortunate so we should help those people"
Harry 7W3

"I like the way the children go on adventures. My favourite character is Rat. I think they will find the bag with lots of money in it. I think the message is to be nice to people even if they have a different life to you"
Daniel

"I enjoyed it when they went to the train station. Rat is my favourite character. I think the writer's message is one man's rubbish is another man's treasure"
Thomas

"The story is so interesting because it is telling us about the different characters' lives. I think they will find lots of money or get caught by the police. I think the message is to be happy where you are and with what you've got because people are less fortunate than you"
Kai

"My favourite character is Rat because his name actually represents where he lives! My favourite part is where they find the rucksack. I think the author's message is to be creative with solutions to problems"
Joseph
"I like the way it is very different to our life. My favourite character is Rat because he is a misunderstood character. I think they will be chased by the police. The message might be to always enjoy the things you have because one day it might not be there"
Riley
"My favourite part so far is when they jump through the window of a train. So far, Rat is my favourite character because he always wants money; he has incredible knowledge. Maybe the police will start to suspect the three boys and they will check on them. The message of the story is never take things that aren't yours!"
"I love the story. My favourite character is Raphael. I think the police are going to find the wallet. I think the message is never give up."
"I enjoyed where the police came into the story because I like crime stories. My favourite character is the Chief of Police. I think that the police will find out he has taken the bag of money"
"I like the book 'Trash'. So far it has been good and interesting. The plot keeps thickening and it's getting better and better with lots of twists"
"I like Raphael because he is always helping, although his life is tough he stays strong. I think the message is if times are tough keep going on as you will be rewarded"