Year 6 Open Evening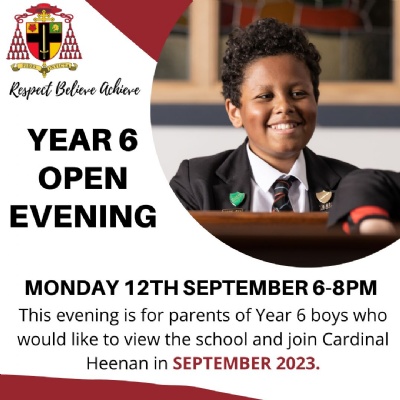 The Year 6 Open Evening will be held on Monday 12th September 6.00-8.00pm.
This evening is for parents of Year 6 boys who would like to view the school and join Cardinal Heenan in September 2023.
The Headteacher will present information on admissions and application procedures. Office staff will be available to advise you on the school's Admissions Policy and Admissions Criteria. You will also be able to view the school and speak to subject staff.
We look forward to welcoming you all!
For more information on September 2023 Admissions, please visit our Admissions section here