Year 12 Nominated for Award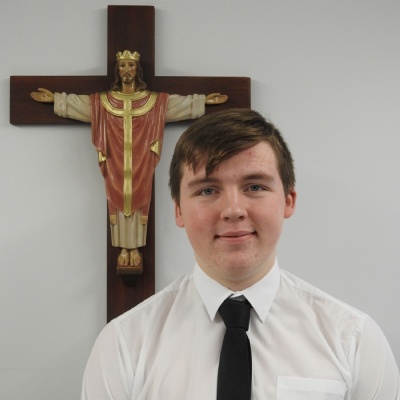 Sean O' Rourke, 17, Has Been Nominated for the Young Volunteer of the Year Award
We are extremely proud of one of our Year 12 students, Sean O' Rourke, who has been nominated by Everton Swimming Association for an award at the inaugural Liverpool Sports & Physical Activity Awards evening, based on his willingness and contributions to support the coaching team within Everton.
This event takes place on Monday February 12th 2018 in the iconic St George's Hall, and will celebrate the achievements within both traditional community sport and the physical activity organisations and providers within the City of Liverpool for the 2017 year, building on the success of previous Liverpool sports awards. The winners in each category will be announced on the night and will receive an award.
Sean's parents are extremely proud of this nomination, as are we at Cardinal Heenan Catholic High School. Sean's Dad, Colin said, "Louise and I are very proud of his achievements and the contributions he gives back to those organisations that have helped to mould him into the fine young man he is today. His volunteering work with both Everton Swimming Association and as a young leader in the Scouting organisation (Cubs and Beavers) is commendable. The extent of the commitment and loyalty he shows to both organisations never ceases to amaze Louise and I. He is an extremely focussed young man when it comes to his volunteering."
When asked how he feels about the nomination, Sean said, "I feel very proud of my success in an area which I feel confident about and think is an important part of building a good society. I am really grateful to Tom Rock of Everton Swimming Association for nominating me for this award."
Watch this space to see how Sean gets on at the awards evening, but in the meantime congratulations once again for this fantastic nomination!