Year 13 Student Offered Place at Top University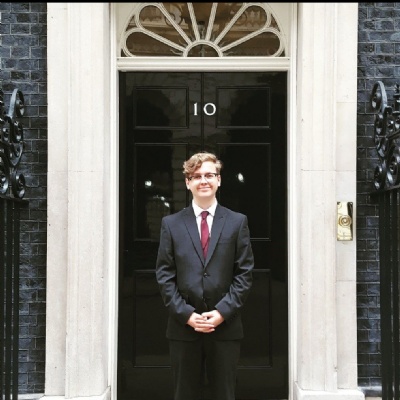 Ryan Stewart, Year 13, has been offered a place at St Catharine's College, Cambridge to study politics
Ryan Stewart, a Year 13 student, has successfully passed the interview process at Cambridge University to study politics.
Ryan spent some time over the summer of 2017 as an intern at Number 10, gaining a wealth of experience.
An A* and two A's will secure Ryan his place at St Catharine's College, Cambridge.
When we spoke to Ryan he was delighted about his achievement but also extremely grateful to the many people he felt had helped him to get there:
"After receiving my offer to study at Cambridge it felt surreal and left me with an immense sense of pride as it is the culmination of years of hard work through a journey that has been filled with happy memories but also hardships. It's a testament not only to what one can achieve when they believe in themselves, but what a school and its teachers can achieve when they encourage every student to achieve their full potential.
I hope that one day the opportunities that this experience will provide me with will allow me to give back to the school and community that has helped me to grow, learn and inspire me to aim high. I'd like to extend my deepest gratitude to everyone at Cardinal Heenan who have helped me on this journey; every member of staff all in their own way - teachers, mentors and friends who have always believed in me."