"Snow" Much Fun!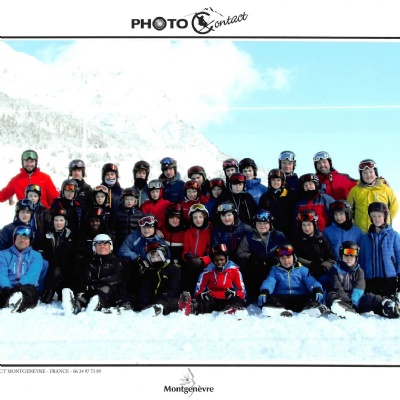 Montgenevre, France
This March a group visited Montgenerve, France with both year 8 and year 9 students. For the students to qualify for this visit they had to meet the requirements of good behaviour and attendance.
Annmaria Ventre was the group leader, supported by Mr Duffy, Mr Sellwood and Mr Ashton all of whom were a great asset and built good rapport with the students.
As a group they had an amazing trip, skiing was fun and all boys progressed quickly with the top set skiing across into Italy, on the Milky Way and on some very challenging Black Slopes.
The behaviour of all boys was excellent, and comments from other hotel guests, hotel staff and the instructors from the ski school made all the staff very proud indeed.
Since returning to school Annmaria has received many phone calls from parents thanking us for providing their son with such a wonderful experience, saying their boys have not stopped talking about the skiing, evening activities, friends and the staff and are already asking for next year's dates.
The students were very well behaved, fun and great company. They were polite and respectful to all they met and although we study Spanish here at Cardinal Heenan the boys did manage to pick up some French and practiced it daily with ski instructors.
All in all a very special group of young men who school and parents can be very proud of.