Year 11 Explore Health and Well-Being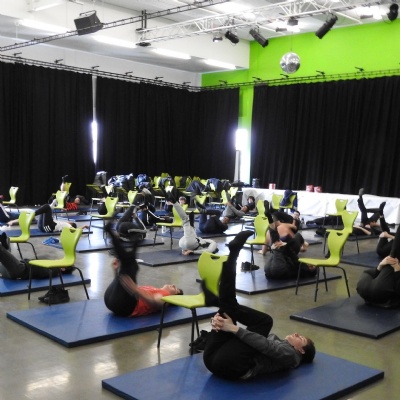 Students had the opportunity to experience a variety of activity sessions and to enhance their understanding of the benefits of participating in health and well-being activities
A Health and Well-being event for Year 11 students took place across two days on Wednesday, 21st March and Thursday, 22nd March 2018.
The purpose of the event was to give students the opportunity to experience a variety of activity sessions, and to enhance their understanding of the benefits of participating in health and well-being activities. These sessions can help to combat stress at such a pivotal time, and as such, the students were encouraged to learn stress relief techniques, and experience taster sessions in new activities to promote both their physical and mental health.
There was also an inspirational guest speaker who shared his motivational story and encouraged the students to strive for their own personal success.
In addition, as part of the event students took part in the following activities:
• Metafit
• Mixed martial arts
• Yoga
• Mindfulness
Healthy food for a healthy mind was also be provided.
We all know that there are a multitude of physical benefits attached to exercise, but well-being extends also to the mind. This opportunity enabled the school to offer these platforms to help to promote and encourage wellbeing and the health benefits for the students.