Year 8 Demonstrate Resilience!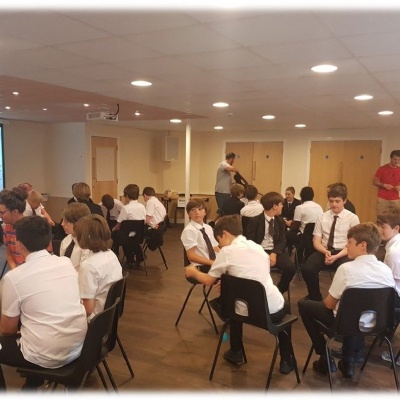 Year 8 Group Work With Animate Youth Ministries
Over 200 year 8 students recently visited Lowe House, in St Helens, for their retreat days, working with the Animate Youth Team from the Archdiocese. Each day was spent considering how the students can build resilience with the help of others and their faith in God. This was explored through discussion, activities, games and prayer and reflection. The students thoroughly enjoyed the experience and when asked if they would like to do this again the answer was a resounding yes!