A Level Biology Trip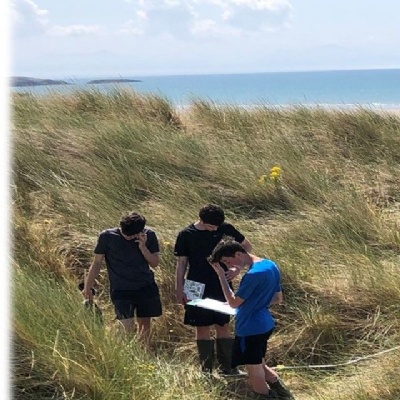 Students Collecting Samples to Analyse
A Level Biology students recently took part in a field trip completing field work on Anglesey for 3 days in preparation for A2 Biology . Students had the opportunity to use various sampling methods on a sheltered shore, an exposed shore, sand dunes, a woodland and across a stream.
Thankfully, the weather was perfect and all students got stuck in to all of the activities. Staff and students even found some time to watch England win in the World Cup Quarter-Final… and Love Island!
Head over to the galleries section of the website to see more photographs of the trip.