Archdiocesan Public Speaking Competition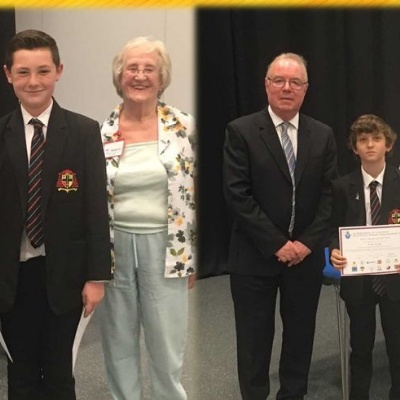 Year 7 Pupils Take Part in the Archdiocesan Public Speaking Competition
Year 7 students, Matthew Marshall and Finn Parr, took part in the Archdiocesan Public Speaking Competition. The aim of the contest is to foster presentation and communication skills in young students.
Both students performed brilliantly, representing the school, and Matthew placed 4th against Year 7s, 8s and 9s across the city!
Special thanks to Miss Gould for escorting, supervising and calming their nerves.