Wear Blue For Bobby Day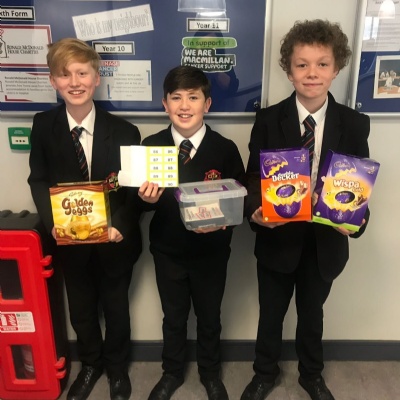 Students fundraising for Wear Blue for Bobby Day
The Bobby Colleran Trust was created following the fatal accident on 24th October 2014 of a young boy called Bobby Colleran. Bobby was on his way home from school, walking along his school road with his mum Joanne, when he was knocked over and killed. Bobby was just 6 years old.
Since Bobby's accident, his family have developed The Bobby Colleran Trust, and were delighted to finally be registered as a charity in September 2015. As founder members of the Trust, Bobby's parents fought hard and dedicated themselves to improving Road Safety for all children. They have campaigned for safer roads outside all schools, and have been greatly supported by the people of Liverpool & England as all parents, teachers & people, in general, are aware of how dangerous our school runs are & all fear for our children's safety. Our aim as a charity is to have 20mph "Bobby Zone" Outside every school in the country.
Tuesday 13th March 2018 was the annual 'Wear Blue for Bobby Day' in support of The Bobby Colleran Trust and the Slow Down for Bobby Appeal. This would have been Bobby's 10th birthday. Our students got stuck into the fundraising by raffling Easter eggs around school and raising a fabulous £102.67 for the Trust.
Thank you to the students who organised the raffle and to all those who donated.