Geography Department Earn Prestigious Award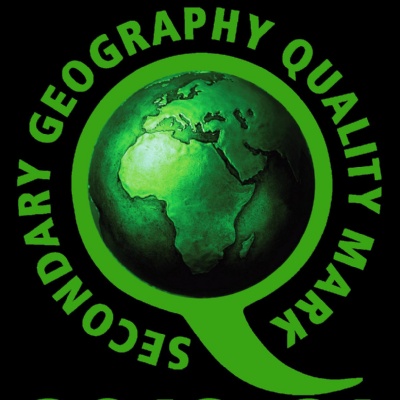 The Geographical Association Described the Department As Effective, Collaborative and Bringing the Subject to Life
Congratulations go to the school Geography department who have been awarded the Secondary Geography Quality Mark (SGQM) by the Geographical Association.
The SGQM is a prestigious award that recognises quality and progress in geography leadership, curriculum development and learning and teaching in schools. All the awarded schools undergo a rigorous moderation process, and the National Moderation Team were hugely impressed by the manner in which schools are continuing to embrace new and innovative approaches to teaching geography. The SGQM recognises student attainment, progress and achievement in geographical knowledge, understanding, values and skills, and sets expectations about the quality of teaching in geography. It promotes effective subject leadership and management, helping subject leaders raise the standard of geography in their schools.
Subject leader Mr Paul Melanaphy and his team of dedicated and hard working staff were praised particularly for their well complied and presented submission. The moderators highlighted the significant changes that have happened within the department, including taking greater risks, bringing the curriculum to life and increasing fieldwork to engage students. Further commendations were made for the focus on literacy, resources and the way these also engage students and the effective display work including celebrating good geography and geographers on a regular basis.
Cardinal Heenan Catholic High School is only one of two schools in the city of Liverpool to be presented with this award. Furthermore, the school is only one of twenty four across the world, including schools as far away as Saudi Arabia and Brunei, who have achieved this quality mark this year.
Alan Kinder, GA Chief Executive, says:
'There has never been a more important time for all children and young people to study geography. Growing up in the 21st century means living in an increasingly interconnected world, one facing a growing number of global challenges such as climate change and the need to live our lives sustainably. Geography not only fascinates and inspires young people, it provides them with the knowledge and understanding they need to live in the modern world. Geography is, as we say in the GA's Manifesto, 'fundamental to everyone' and I am delighted that a growing number of secondary schools are teaching their students to fully engage with the subject.'
Mr Melanaphy will be presented with the award at the annual Geographical Association Conference Awards Ceremony, which will be held in the University of Manchester, later in the academic year.
Once again we are extremely proud of all those involved in achieving this quality mark and commend them for their tireless efforts and hard work.