Animation Masterclass!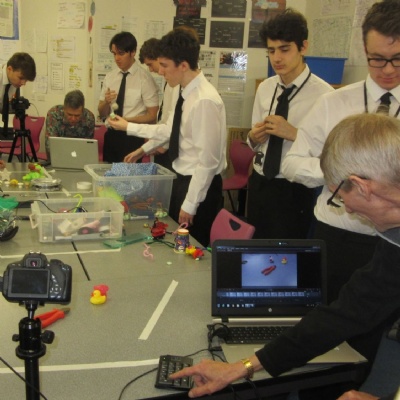 Edge Hill Senior Lecturers Visit Our 6th Form Media and Creative Arts Students to Deliver Animation Masterclasses.
Our Media Studies, Fine Art, Digital Media and Graphic Communication students had two in-depth Animation workshops using Dragonframe on Thursday 6th December. Dragonframe is stop motion animation software which has been used to make several full-length motion picture films, including Coraline, Scream Street, and ParaNorman, as well as the stop motion television shows Shaun the Sheep and The Clangers.
The hands on sessions were led by senior animation lecturers Andrew Sugden and Dr Alex Jukes who inspired our 6th Form students to continue their good practice and consider animation as a tool to express their digital and creative development.
The students found this extremely useful and we are very grateful to the lecturers from Edge Hill for sharing their time and expertise with our students.
Follow the links below to find out more:
Studying animation in Creative Edge
How Creative Cloud Gives Students A Head Start
More photographs of the visit can be seen on our galleries page of the website.
Mrs P. McDonald-Holmes