Amazing Response to Christmas Food Hamper Appeal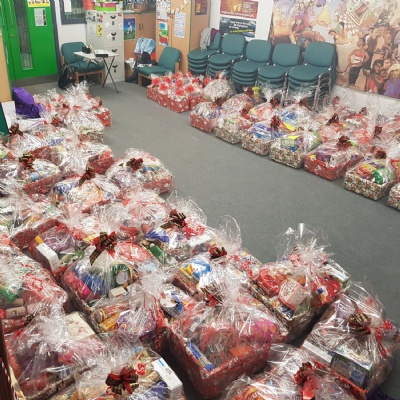 49 Family Sized Food Hampers Were Created From the Generous Donations of Students, Their Families and Staff.
During Advent many students and their families, staff and their families too, donated hundreds of food items so that we could create hampers to send out to families in need in our local area. In the past we have managed to make around 30 hampers but this year we greatly exceeded that total, with 49 full to overflowing hampers being delivered.
We are extremely grateful to everyone who contributed to this appeal and helped to make Christmas a much better celebration for so many local families.