Bank of England Visit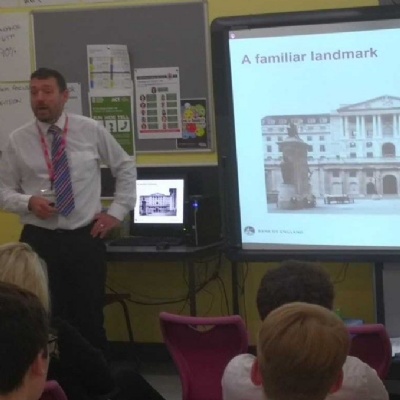 Guest Speaker Brian Sloan, Deputy Agent of the Bank of England, Speaking to 6th Form Students
Brian Sloan, Deputy Agent of the Bank of England, recently visited to speak to A Level Business and Economics students, to discuss the role that the Bank of England plays in our economy.
He discussed the organisations objectives of inflation targets, interest rates, and spoke intensely on Government bonds, monetary policy and the outlook for the economy.
This was attended by both Business and Economics students and allowed them a key insight into how one part of the economy is managed.
This will be useful in exams and as a way to consider how the theory learned in class is put to use in the real world.