Transition Support 2020
Welcome from the Headteacher
You should have received a welcome letter from Ms Smyth, the Head teacher. It is also available at the bottom of this page. There will be various correspondence sent out over the forthcoming weeks.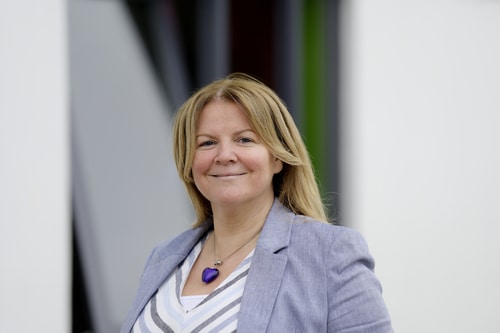 Take a Tour...

Did you get your gift?
The Headteacher has kindly sent every new Year 7 student a welcome postcard and gifted a school tie to welcome them into the Cardinal Heenan family.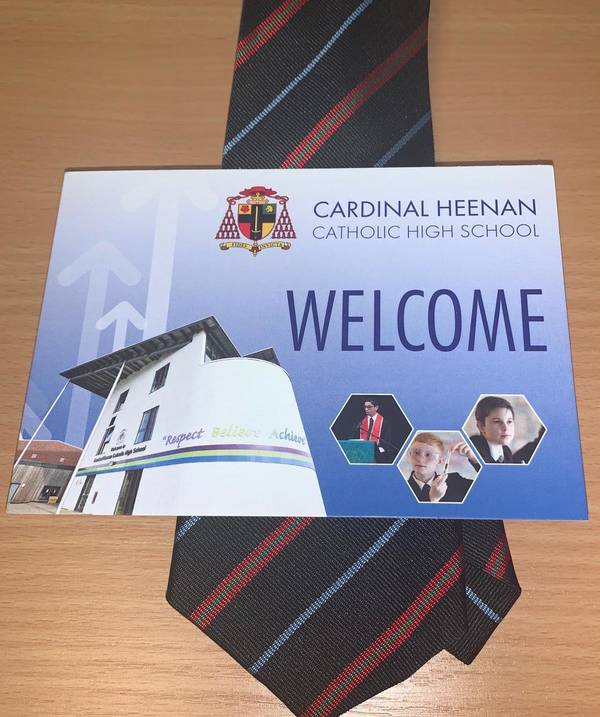 Parental Online Questionnaire – Have you completed it?
We would normally complete this form during the SLT meetings in April, but they were cancelled because of the lockdown. This is your opportunity as a parent to tell us various things about your son. The parent questionnaire is available here.
Student Online Questionnaire – Has your son completed it?
As we are unable to offer a Year 6 Induction Day, we are asking parents of Year 6 students to support their son in completing an online form using the link below. This will give us a further insight into your son as an individual as we are about developing the child as a whole, not just academically. The student questionnaire is available here.
Parent Handbook
This will provide you with a range of information about the school. From the structure of the school day, Yr7 curriculum, the pastoral system to uniform, the behaviour policy and enrichment opportunities. Available here