Mathematics Is on the Up and Up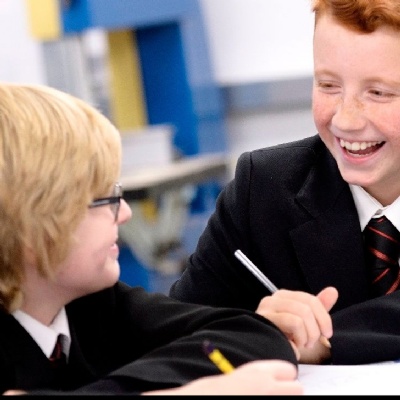 Liverpool Counts Quality Mark Accreditation
Cardinal Heenan Catholic High School is proud to have taken part in Liverpool Counts Quality Mark (LCQM) in Mathematics. The LCQM is part of a varied programme of strategies targeted at improving mathematics results for the city's children. Cardinal Heenan Catholic High School received accreditation on Tuesday 7th November 2017, and we were delighted to receive a silver award.
The specific remit of the Quality Mark is to tackle the negative attitudes which may be prevalent in some areas of our broader society towards numeracy and Mathematics.
In Cardinal Heenan, we challenge these widely held views and promote a culture where our pupils readily understand the impact good numeracy skills and mathematics qualifications can have on the social, financial, health and employment aspects of their lives.
We also support teachers and other adults in our school to encourage pupils to make connections in their numeracy and mathematics lessons to real life contexts and with other areas of their school life. This is embedded across the school in all curriculum areas.
As a school, we took part in National Number Day raising money for the NSPCC; in total we raised £347.26.
This was from all staff and students participating in Numeracy starters in all lessons across the school. Successful activities throughout the day included 'Guess the number of sweets in the jar', 'How long is the piece of string?', 'Estimate the mean age of the maths department in months' and the Form Class Grid of picking a number.
Further to this, we have developed a Numeracy Essentials guide that is now available for all staff and parents to help support our students. This is available to download, or a printed copy can be requested from the school if you wish. You may also wish to look at our 'If I have 5 Minutes' and 'LCQM Problem Solving' worksheets.
In addition to the Number Days, we started 'Liverpool Counts Days' which we are going to rename as 'Cardinal Heenan Count'. These days involve a quick numeracy starter for each lesson across the curriculum for years 7-10 and they take place once every half term.
We are already seeing the immensely positive impact of our work on the boys in our school, and a real improvement in the boys' confidence in using numeracy and mathematics across the school curriculum.
Miss McCabe and Miss Tisdale
Numeracy Co-ordinators