Cooking back on the menu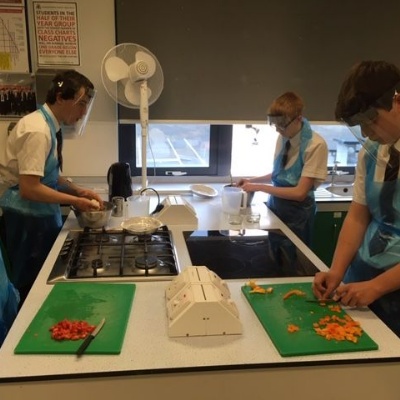 The year 11 Hospitality and Catering boys cheered to be back cooking in the food room. The boys donned their PPE - visors and disposable aprons - and followed Cardinal Heenan Guidelines ' Stay Alert' …'Knead Pizza'…'Save Practicals'.
These practicals have lifted the pupils' spirits and reassured them that there is light at the end of the tunnel. Miss Czalgoszewski was particularly adept at adopting save measures within the risk assessment policy of the school.