Cardinal Heenan Strikes Gold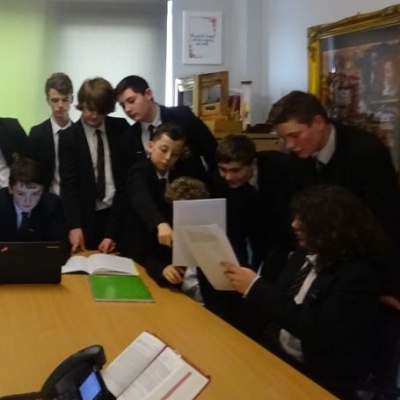 Liverpool Writing Quality Mark Assessment – GOLD
The school has received confirmation of our gold accreditation for the Liverpool Writing Quality Mark last week.
This award reflects how we as a school promote writing for purpose and pleasure across the curriculum and in an extra-curricular context. We had really important contributions from staff, some of our parents, one of our governors and the headteacher of St. Paul's, who all spoke enthusiastically about how we, as a school, promote writing.
The boys involved in the conference with the assessor were also brilliant in how they communicated their ideas about writing. Well done to everyone.