Silver Award for Cardinal Heenan!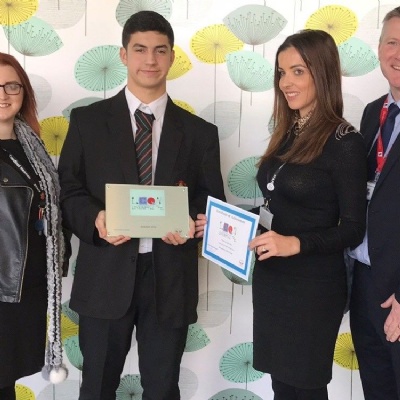 Liverpool Counts Celebration Event
Following November's accreditation visit, Cardinal Heenan Catholic High School secured a Silver status for the Liverpool Counts Quality Mark from School Improvement Liverpool.
Over the last 12 months, numeracy across the curriculum has been driven forward by all staff to promote the importance of good numeracy skills for life and to tackle any negative attitudes that are evident with numeracy and maths. Regular numeracy events are now in the calendar for participation by the whole school, as well as a pupil led numeracy committee. Numeracy is going from strength to strength and parents/guardians are now getting involved at our parent's evenings.
In January 2018, Miss McCabe, Miss Tisdale, Mr Edwards and Marcin Ziober attended the celebration event to receive the official LCQM plaque that hangs proudly in our reception.