More Winners!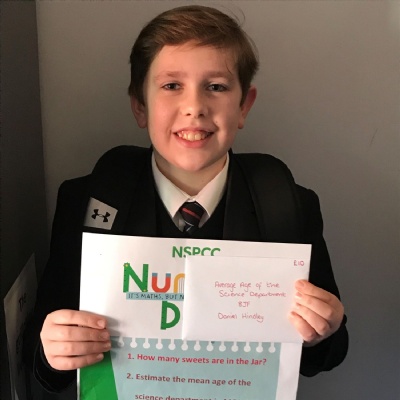 Daniel Hindley Guesses the Average Age of the Science Department!
Following on from our successful Number Day in January we are delighted to announce some more winners of the challenges set on the day.
Paddy Brennan (Year 9) won the Teacher Number hunt and received a £10 voucher for Liverpool One.
The average Age of the science department in months was 462 months. The winner of this with the closest answer was Daniel Hindley (Year 8).
The final total raised for the NSPCC was £280. Thank you to everyone for their generosity and to Miss McCabe and Miss Tisdale for all their work in making it such a successful event!
Get ready to support Pi Day on 14th March when we will be raising money for the amazing Claire House charity.