London Calling!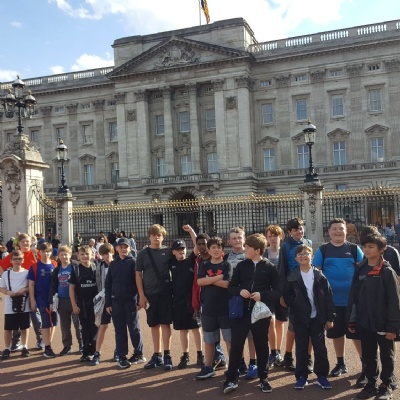 The Students From STEM Club Outside Buckingham Palace
Back in June 2017, our STEM (Science, Technology, Engineering and Maths) club headed south to London to explore the sites and learn more about STEM within our capital city.
As well as seeing the sites of Hyde Park, 10 Downing Street and Buckingham Palace, the students spent time at the Natural History Museum and the Science Museum. They also had the opportunity to visit Thorpe Park where they had a presentation about the science of rollercoasters and potential STEM careers on offer in this field. The students were able to build model roller coasters and ask a wide range of questions about how different roller coasters in the park were inspired and created.
Students gained a great deal from this experience and were wonderful STEM ambassadors for our school.