STEM Club Flying High With the RAF!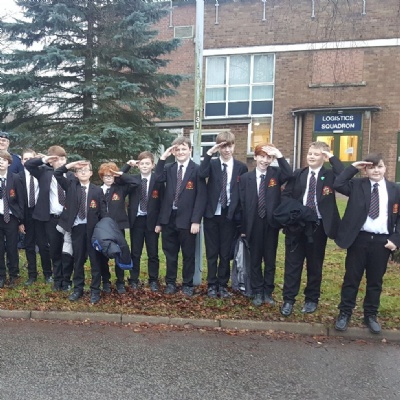 Students From STEM Club Visit the Defence College of Aeronautical Engineering at RAF Cosford
In December, students from the STEM club visited RAF Cosford where they were exposed to a wide range of careers that could be available to them in the armed forces with a particular tilt towards the RAF.
During the visit, they were able to get inside the cockpits of real aircraft including helicopters and jets; discover how machinery is repaired after bullet damage; simulate the effects of a jet flight and learn about the survival equipment that is currently used by our RAF.
Both staff and students were surprised and amazed at the amount of STEM subjects that are involved in every aspect of ensuring our soldiers are properly equipped.
The students also got the chance to look in the museum on the base where they could use a lot of interactive displays to find out about all different scientific aspects of the RAF.