Maths Competition!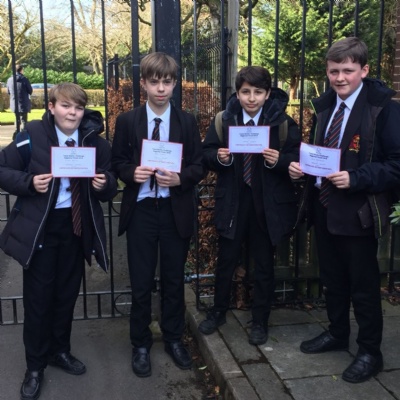 Students From Years 8 and 9 Took Part in the UKMT Team Challenges.
The UKMT Team Challenges promote mathematical dexterity, teamwork and communication skills. They also give pupils the opportunity to compete against pupils from other schools in their region. The UKMT organises the Team Maths Challenge (TMC) for pupils in Year 8 and Year 9.
As a school we took three year 8 boys and one year 9.
Liam Kelly
Jack Ainscough
Sam Carder
David Cuesta Moreta
Congratulations to all the boys who took part and for representing our school so well. We are very proud of you!