Year 11 Graduate in Style!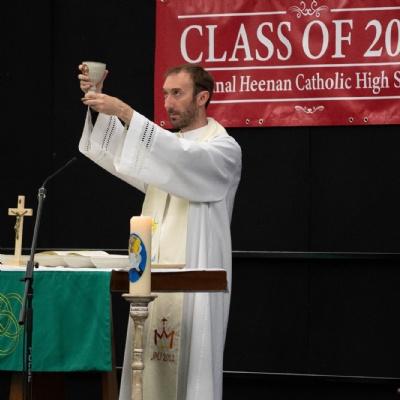 Fr Simon Gore Celebrates the Year 11 Graduation Mass
Our Year 11 students returned to school to celebrate the end of their exams and the beginning of the next stage in their journey to sixth form, apprenticeships, college or the work place. The day was a wonderful time to rejoice in all the good that has happened over the last five years and to wish our students well for their results and for September. Fr Simon Gore from Animate Youth Ministries, kindly celebrated Mass and reminded everyone in his sermon about how much guidance our faith can give to us wherever our future path takes us.
Head over to the galleries section of the website to see some amazing memories from the day.