And the Prize Goes To…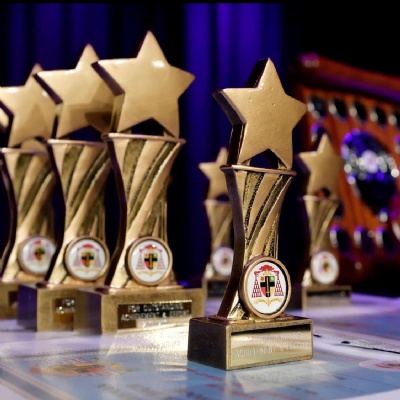 Key Stage 5 Prize Evening
On 19th December we welcomed back some of our students who left in the summer to begin the next stage of their education and training.
Our Key Stage 5 prize evening brought together students from the current Years 12, 13 and 14 as well as those who have left us after A' levels to study further afield.
It was a wonderful evening that recognised the achievement and effort of many students past and present in all subjects, as well as rewarding those students who have gone the extra mile with special awards such as Pupil of the Year and the John Rogers award.
We congratulate all of those who were nominated and hope that those who have left us now will continue to keep us informed of the next part of their educational journey.