Students Represent the School and City in Visit to Germany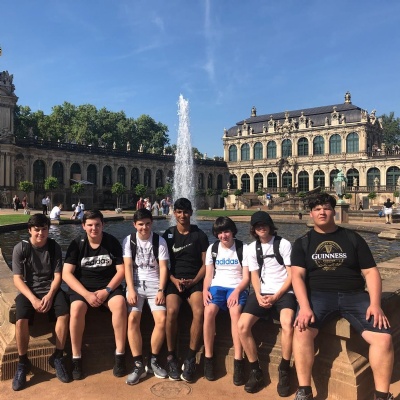 Students Have Been Staying in Meissen in Eastern Germany
A group of students have been visiting Meissen in Eastern Germany this week, as ambassadors for the school and the city of Liverpool. They have visited Dresden and the church of Our Lady's, Dresden Cathedral and other historical buildings. They have made soap in a soap shop in Dresden and taken part in a typical school day in a school in Meissen.
All students have been a credit to the school and are gaining a great deal from the experience.
Head over to our galleries section of the website to see more images of their visit.