We Will Remember Them…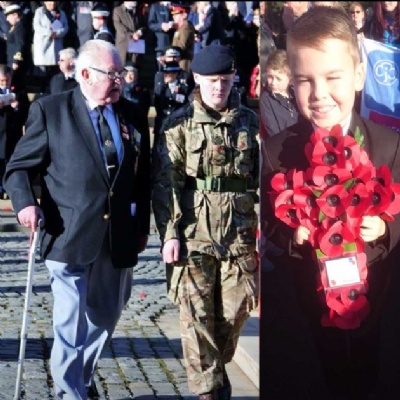 Students represent the school on Remembrance Sunday in the local community
Josh Kelly (Year 10) participated in the Remembrance Sunday parade and assisted an injured war veteran with laying down a wreath.
Josh described the experience as: "It was an enlightening experience, and I felt proud doing it. It was a great honour and opportunity to assist and work alongside other forces."
This also counts towards Josh's 'Faith in Action' award.
Harvey Banks (Year 7) also represented the school, on Remembrance Sunday, by laying a wreath in West Derby Village.