Art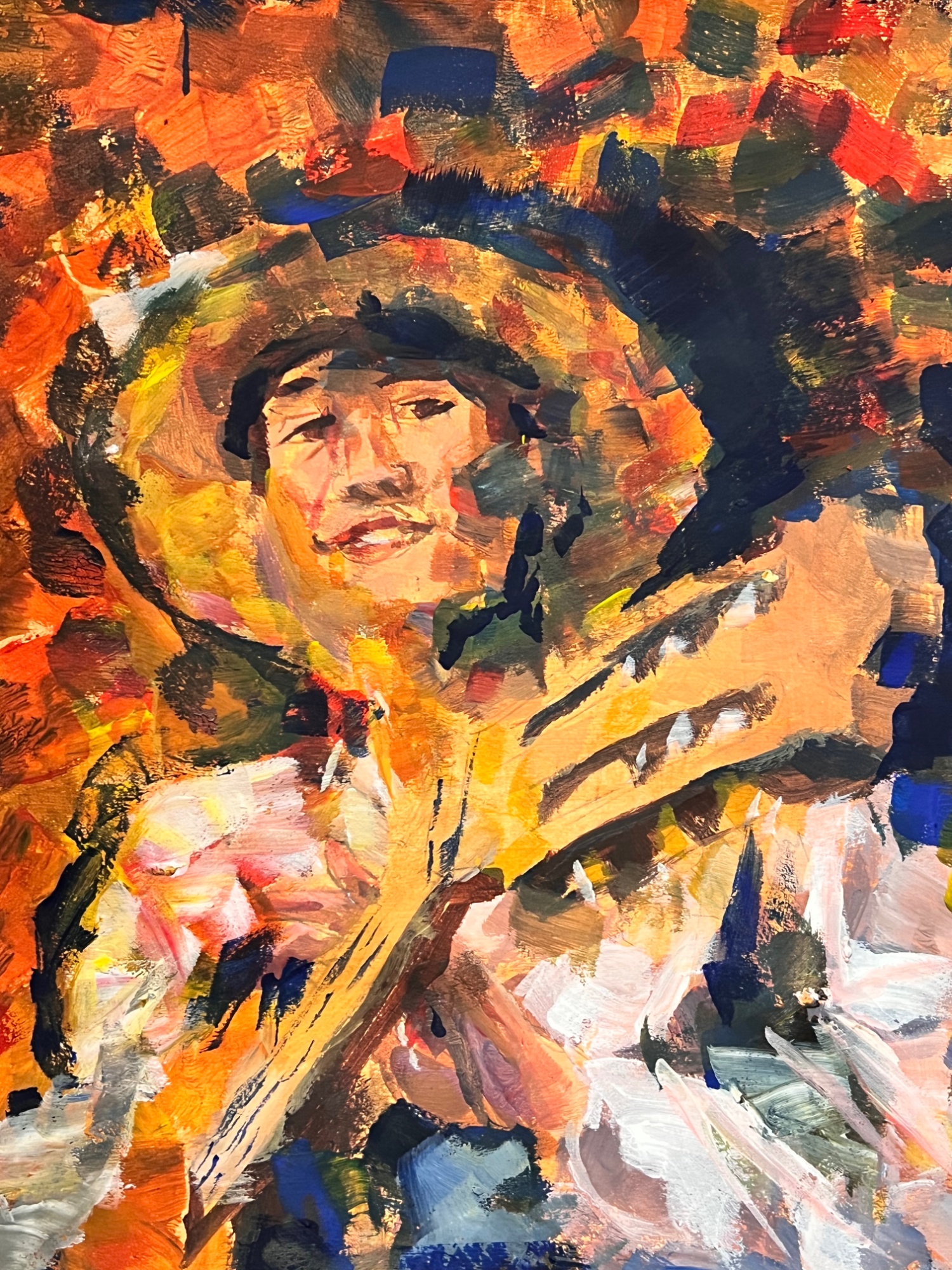 LCEP said of our arts provision
'Cardinal Heenan has been closely involved in the Liverpool Cultural Education Partnership since 2016, training staff to support their students to achieve Arts Award, and partnering on many initiatives to support the strategic priority of developing cultural education opportunities across the city. They have sustained this engagement, by regularly and consistently:
Hosting staff development opportunities that teachers from other schools can attend, for example Arts Award training days; and attending networking and co-production sessions to strive for the best possible experiences for their students.
Keeping in touch with cultural organisations to take advantage of every opportunity that is relevant for their different cohorts.
Collaborating with creative practitioners from different professional and cultural backgrounds giving an insight into the authentic professional life of local artists and creative practitioners. For example, Black female drama consultant Maria Paul, and photographer and filmmaker Michelle Peterkin-Walker. These exciting and highly engaging sessions gave an insight into local Black history and social issues as well as inspiring the students to create their own artistic responses, stretching them beyond the standard classroom experience'
Overview
The Creative Arts 'beat' at the heart of our school. Through the Arts and design process pupils explore a vast array of auditory, visual and tactile experiences. We nurture enthusiasm and encourage curiosity, enabling students to develop positively in their learning: academically, spiritually, socially and emotionally.
Aims
Through creative exploration we aim to raise standards and support students of all abilities to become:
Confident and motivated.
Willing to take risks and make mistakes.
Independent learners.
Creative thinkers.
Connected and engaged in their community by being actively involved in the planning and delivery of their arts and culture experiences
We aim, through Arts, culture, and creativity, to create a rounded student who are sensitive to their evolving world, giving our students strategies to help them become increasingly aware of their own personal thoughts and feelings as well as others. Promoting an appreciation in the values of differences in diversity in order to foster tolerance.
Curriculum
Our curriculum design demonstrates high quality experiences and the opportunity to evaluate artworks in a range of media via a range of suitable qualifications, identifying career pathways at KS4 and 5, including focused industry days where providers come from an increasingly broadening creative industries including architects, graphic designer, car designers, games designers and professional artist..
At KS3 we have a healthy curriculum allocation across art and DT. KS 3 DT is now purely practical with students covering the National curriculum through a hands-on experience.
At KS4 we offer creative subjects in all three option blocks recognising the need to support talents and creative interest in equal measure to academic gifts.
3D DT is ran as an endorsed 3D art and design, delivered through Architecture, jewellery and product design.
We run construction to allow those whose interests are in joinery, painting and decorating and plumbing to gain invaluable experience up to level 2.
In KS5 we provide a creative pathway where students can chose any combination of four of the following creative and performing arts: Fine Art; Graphic Communication; Media Studies; Photography; Textiles; Music; Drama.
Our A level students work within large, individual Degree style work bays for their 2 years with us and have a designated A level room with access to ceramics, the DT work shops and a wealth of artist in residence and artist mentoring programs.
Extracurricular Activities
The value and impact of a diverse arts and culture curriculum is firmly embedded, staff, governors and SLT value its importance and are an active part of supporting and championing what we do. This
Extends out into our wider community and feeder primaries.
Is celebratory and empowering.
Drives standards and supports pupil progress
Delivers rich and diverse experiences both in and outside of classrooms
Enhances the imagination and intensifies feelings, ideas and sensitivities.
We are committed to delivering a high-quality arts and culture provision, including experiences to create and evaluate artworks in a range of media across all phases.
In the last 3 years alone and despite Covid we have engaged with:
Rivers of the world
The world reimagined
The Tate Liverpool,
The Walker Art Gallery
The World musuem,
International Cartoonist for peace
Liverpool architects department,
FACT
Media City
The arts council,
Apple.
BBC Bite size road show
Liverpool Uni
Emmerdale studios
Diversity in the Media
BBC Big weekend
Creative citizens project
Art Mark
Arts award
National Museums Liverpool
Young People's Cultural Programme #LiverpoolWrites
Students work has been exhibited in venues such as :
The walker art Gallery (from 29 July-3 September 2023)
Royal academy summer show
St Georges Hall.
Out side Tate modern on the Thames bank
The Tate Liverpool.
We are also committed to collaborating with creative practitioners from different professional and cultural backgrounds giving an insight into the authentic professional life of local artists and creative practitioners to provide our students with as much Cultural capital as we can.