Cardinal Careers @ Year 13
In light of the current situation we are in it is extremely important to continue with learning employability skills, understanding work place terminology and preparing for the world of work with career aspirations and prospects.
The following resources are uploaded for Year 13 pupils in order of importance.
Task 1: Potential Post 18 Destinations
Complete your post 18 intentions section within the Unifrog platform.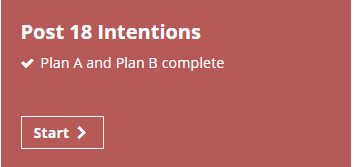 Task 2: UCAS Tracking (UCAS Applicants only)
Ensure that those of you who have applied to University through UCAS can you please ensure you accept your offers providing Firm and Insurance when they are avbai
Task 3: Linked In
Read the guide attached about why Year 13 students should design a Linked In profile. This is a professional media platform that can keep you connected with businesses as well as keeping the link with Cardinal Heenan, download here.
Additional Information:

Edge Hill University's Virtual Outreach Programme
Edge Hill University is offering a timetabled plan of live activities designed to provide information and support to students regarding Higher Education.
Each live session will focus on a specific topic in HE and will be delivered by one of Edge Hill's Education Liaison Team.
Be More Apprenticeships, Liverpool City Region
The Be More team are working remotely and can still be contacted to arrange telephone discussions and provide advice on all matters relating to apprenticeships. Find out more here.
TEL: 0800 074 0724
EMAIL: be-more@halton.gov.uk
Speakers for Schools
Speakers for schools are proudly offering VTalks each week which a different speaker every day and talks will be targeted to different year groups. To view click here.
Springpod
Springpod offers Virtual Work Experience and live workshops with employers. Students can ask questions to industry professionals. Flexible timing to fit student schedules. Programmes take place during the holidays. 10 hours of activity over 2 weeks. Learning real skills and building confidence. Students will receive a certificate once they complete the programme, and can add the experience to CV and personal statements. To view click here.
Parents, if you have any questions or would like help or advice on careers education, please either look at our careers page on the school website or feel free to email a.mccabe@cardinal-heenan.org.uk for any support.
Independent Learning - Employer Engagement


LCR Creating Careers are excited to tell you about our new employer video series, which will inspire and inform our young people about the interesting career pathways that Liverpool City Region has to offer.
Please choose from the below sections