Geography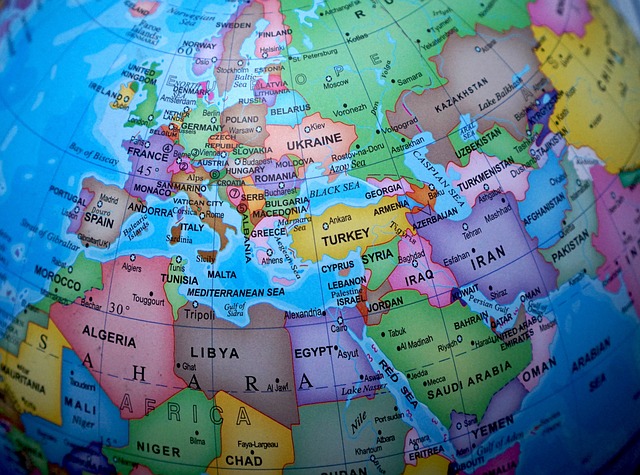 "People will come from east and west, and from north and south, and recline at the table in the kingdom of God."
On the majesty of God: Genesis 1:1-4
Overview:
In Cardinal Heenan, the teaching of geography gives pupils an understanding of the world around them, its environments, places near and far, and the processes that create and affect them. Former US president Barack Obama commented:
The study of geography is about more than just memorising places on a map. It's about understanding the complexity of our world, appreciating the diversity of cultures that exist across continents. And in the end, it's about using all that knowledge to help bridge divides and bring people together.
The integrated study of the complex relationships between human societies and the physical components of the Earth. Geographers study place, space and time, recognising the great differences and dynamics in cultures, political systems, economies, landscapes and environments across the world, and the links between them.
Aims of Geography:
Cardinal Heenan aims to mould:
Geographers who value and understand their role as a global citizen.
Geographers who have a curiosity and fascination about the world and its people.
Geographers who are armed with a knowledge rich curriculum which provides them with a deep understanding of places, people, resources on a range of scales.
Geographers who have a deep understanding of the physical and human processes that shape our world.
Geographers who are armed with skills which will prepare them for Key Stage 4 and later stages of education, employment or training.
Curriculum Intent:
Geography at Cardinal Heenan will teach young people about the world and the impact that they have on the environment. Students will develop an understanding of the interactions between people and their varied environments, understanding how physical and human geography are interconnected.
As a keystone of the curriculum, we will develop critical and discerning students who appreciate their role as global citizens, making positive contributions and a difference in the world.
We also aim to develop transferable, geographical skills that can be used across the curriculum in support of its facilitating and enabling profile for academic study, as well as developing critical and resilient learners with greater interdependence and self-motivation.
Key Stage 3 Curriculum:
In Geography we develop contextual knowledge of the location of globally significant places, including their defining physical and human characteristics and how these provide a geographical context for understanding the actions of processes. Throughout KS3 we look at a wide range of locations on various scales. We develop locational knowledge of Africa, Russia, Asia and the Middle East as well as regional areas within the UK and many more.
We develop understanding of the processes that give rise to key physical and human geographical features of the world, how these are interdependent and how they bring about spatial variation and change over time. Throughout the Key stage students study plate tectonics, coastal systems, weather and climate, climate change as part of physical geography. We also cover human processes involving urbanisation, development, economic activity and natural resources as well as many other interesting topics.
At KS3 we also provide student's opportunities to collect, analyse and communicate with a range of data gathered through experiences of fieldwork that deepen their understanding of geographical processes. Students will complete fieldwork on weather, hydrology and tourism.
Students will also be given opportunities to interpret a range of sources of geographical information, including maps, diagrams, globes, aerial photographs and Geographical Information Systems (GIS) as well as being competent in communicating geographical information in a variety of ways, including through maps, numerical and quantitative skills and writing at length.
Key Stage 4 Curriculum:
We follow the AQA specification for GCSE Geography. This exciting and relevant course studies geography in a balanced framework of physical and human themes and investigates the link between them. Students will travel the world from their classroom, exploring case studies in the United Kingdom (UK), higher income countries (HICs) such as the USA, newly emerging economies (NEEs) such as Nigeria and lower income countries (LICs) such as Haiti.
The Physical geography topics within this course include the challenge of natural hazards which includes earthquakes, tropical storms and climate change. The second physical topic is the living world which looks at ecosystems and cold or hot environments. Finally, we study the physical landscapes of the UK looking at Rivers and Coasts.
The Human topics within the course focuses on 3 specific themes. This starts with urban issues and challenges where we study Liverpool and Lagos as two contrasting areas of the world. The students then study the changing economic world with particular focus on the UK and Nigeria. The final topic relating to human geography is the challenge of resource management with a particular focus on managing water, energy and food in the UK and the rest of the world.
Students will also complete 2 days of fieldwork to complete a human and a physical study.
Extracurricular Activities:
The Geography department offers students a range of experiences outside of the classroom environment. In recent years students have visited locations such as Moel Famau, Ainsdale coastline and Cwm Idwal in North Wales.
In addition to out-of-school activities, the Geography department runs a Geo-Club for those students with a real passion for the subject in key stage 3. This club also has geography ambassadors who are current GCSE and A-level students who help deliver and run the club.
Useful websites:
Geographical Association: https://geography.org.uk Ordnance Survey: https://www.ordnancesurvey.co.uk/mapzone AQA
GCSE geography: https://www.aqa.org.uk/subjects/geography/gcse/geography-8035
Geography resources: https://www.coolgeography.co.uk Royal geographical association: https://www.rgs.org/