Get Reading @ Cardinal Heenan
What do our pupils have to say about 'Trash'
"I've enjoyed reading, 'Trash'. I like the story. My favourite character is Raphael. I think the police will find out that the boys have got the bag. Maybe the message the author is giving is that not everyone has a nice place to live and not everyone is fortunate so we should help those people"
Harry 7W3

"I like the way the children go on adventures. My favourite character is Rat. I think they will find the bag with lots of money in it. I think the message is to be nice to people even if they have a different life to you"
Daniel

"I enjoyed it when they went to the train station. Rat is my favourite character. I think the writer's message is one man's rubbish is another man's treasure"
Thomas

"The story is so interesting because it is telling us about the different characters' lives. I think they will find lots of money or get caught by the police. I think the message is to be happy where you are and with what you've got because people are less fortunate than you"
Kai

"My favourite character is Rat because his name actually represents where he lives! My favourite part is where they find the rucksack. I think the author's message is to be creative with solutions to problems"
Joseph
"I like the way it is very different to our life. My favourite character is Rat because he is a misunderstood character. I think they will be chased by the police. The message might be to always enjoy the things you have because one day it might not be there"
Riley
"My favourite part so far is when they jump through the window of a train. So far, Rat is my favourite character because he always wants money; he has incredible knowledge. Maybe the police will start to suspect the three boys and they will check on them. The message of the story is never take things that aren't yours!"
"I love the story. My favourite character is Raphael. I think the police are going to find the wallet. I think the message is never give up."
"I enjoyed where the police came into the story because I like crime stories. My favourite character is the Chief of Police. I think that the police will find out he has taken the bag of money"
"I like the book 'Trash'. So far it has been good and interesting. The plot keeps thickening and it's getting better and better with lots of twists"
"I like Raphael because he is always helping, although his life is tough he stays strong. I think the message is if times are tough keep going on as you will be rewarded"
Liverpool Reading Quality Mark
We are very proud of our silver Liverpool Reading Quality Mark which recognises the importance we place on reading. Reading for pleasure develops further life skills and we are committed to helping our pupils develop their appreciation and understanding of the benefits of reading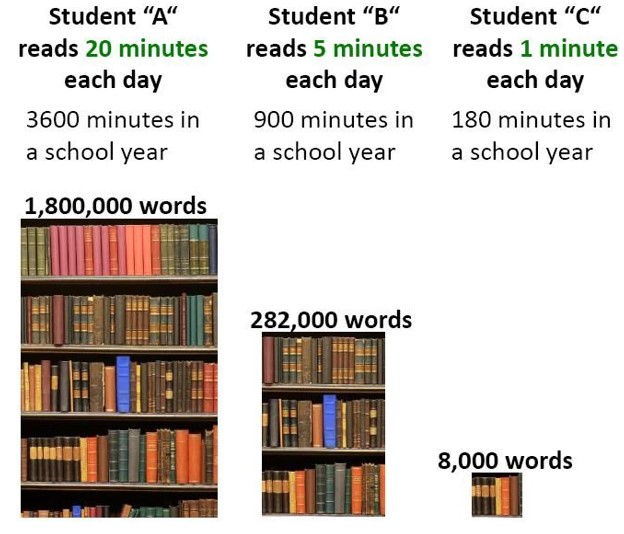 "Children who read for pleasure are likely to do significantly better at school than their peers"
(Institute of Education Research)
We believe that a strong and supportive home-school partnership is vital to ensuring that all pupils are encouraged to read widely, regularly and for pleasure.
Reluctant Reader?
Getting teenagers to read can seem a daunting task. The latest gaming device has got them hooked, or they just don't want to. But getting them to pick up a book is a lot easier than it sounds.
Instant Ideas For Helping Your Son Enjoy Reading
Make time to read together if you don't already. 10 minutes each day is a great start.
Let your son choose what to read, rather than choosing what you think he should read.
Encourage your son to read magazines, comics, newspapers and the Internet as well as books.
Talk to your son about books or magazines you haven't enjoyed, as well as the ones you have.
Buy books as presents. You can read TV, film and game tie-ins and books about any other interests such as music.
Remember that your son is reading when he is looking at bus timetables, menus, instructions, TV guides, and the Internet—encourage all forms of reading
Try some skimming and scanning together. Skimming is when you read through a piece of text quickly to find out what the main idea is; scanning is glancing through a piece of text to find a specific piece of information.
Help your child to work out what an unfamiliar word means by getting them to read the rest of the sentence and look for clues.
Help by testing your child when they have spellings to learn, and by encouraging them to look up words they don't know in a dictionary.
Build up the number of words your child knows (their vocabulary). To help them learn these words, you could ask your child to explain to you what they mean.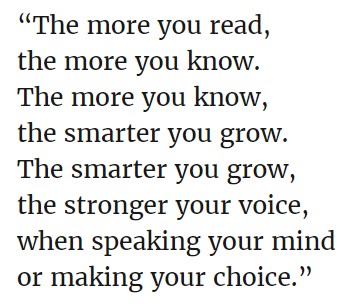 Recommended Reads
'The Hunger Games' by Suzanne Collins
'Stormbreaker' by Anthony Horowtiz – any of the 'Alex Ryder' series
'Skeleton Key' by Anthony Horowitz
'Northern Lights' by Philip Pullman
'The Amber Spyglass' by Philip Pullman
'Goodnight Mr Tom' by Michelle Magorian
'Diary of a Wimpy Kid' series by Jeff Kinney
'Running Wild' by Michael Morpurgo
'Adolphus Tips' by Michael Morpurgo
'Percy Jackson and the Lightning Thief' series by Rick Riordan
'The Fire-Eaters'; 'Heaven Eyes'; 'Kit's Wilderness'; 'Skellig'; 'The True Tale of the Monster Billy Dean'; 'My Name Is Mina' by David Almond
'The Unforgotten Coat' by Frank Cottrell Boyce
'The BFG'; 'Matilda' - any titles by Roald Dahl
'Nation'; 'I Shall Wear Midnight'; 'Snuff'; 'Dodger' by Terry Pratchett
'A Series of Unfortunate Events Series' Lemony Snicket
'Skulduggery Pleasant' series by Derek Landy
'The Maze Runner by James Dashner
'The Call of the Wild' by Jack London
'Heroes' by Robert Cormier
'Artemis Foul' by Eoin Colfer
Series by Darren Shan
Cherub series by Robert Muchamore
'The Graveyard Book' by Neil Gaiman
'The Secret Diary of Adrian Mole' by Sue Townsend
'Keeper' by Mal Peet
'Watership Down' by Richard Adams
'The Wolves of Willoughby Chase' by Joan Aiken
'Room 13' by Robert Swindells
'Survival' by Chris Ryan
'Adventures of Sherlock Holmes' by Arthur Conan Doyle
Promoting Reading
Our Literacy Leaders help to raise the profile of reading across the school. We have regular 'Drop Everything And Read' (DEAR) days, where pupils across all year groups are involved in reading activities.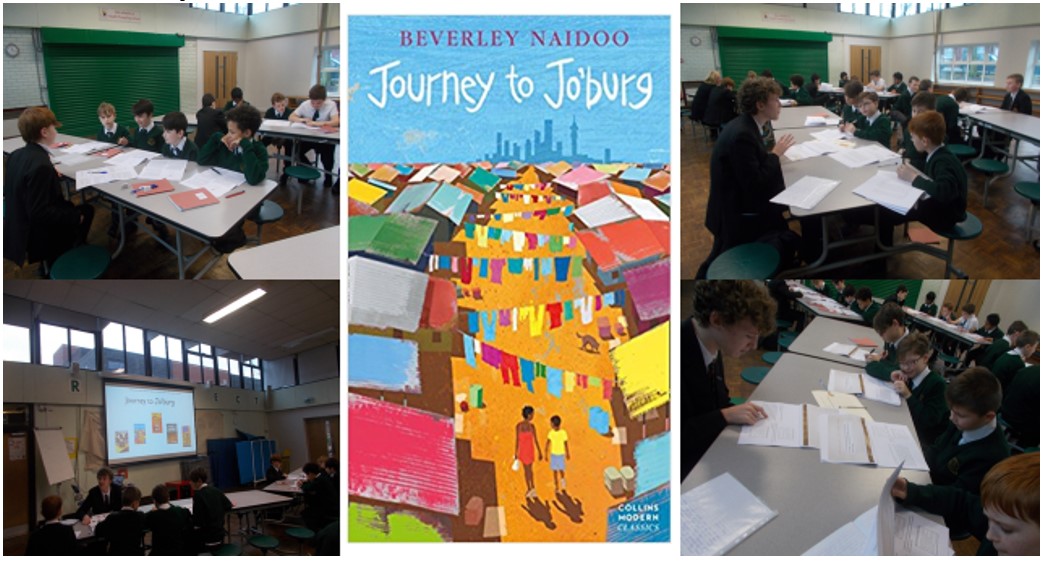 Suggested reading lists:
https://schoolreadinglist.co.uk/category/reading-lists-for-ks3-pupils/
Year 7 reading extracts:
https://www.lovereading4schools.co.uk/lists/37/Year-7-age-11-12
Year 8 reading extracts:
https://www.lovereading4schools.co.uk/lists/38/Year-8-age-12-13
Year 9 reading extracts:
https://www.lovereading4schools.co.uk/lists/39/Year-9-age-13-14
Year 10/11 reading extracts:
https://www.lovereading4schools.co.uk/lists/13385/Year-10-age-14-15
Suggestions for reluctant readers:
https://www.lovereading4schools.co.uk/lists/1604/KS3-11-14-yrs-Reluctant-Readers
Try Read Liverpool for access to free ebooks:
https://www.readliverpool.co.uk/
Free English courses for parents starting in September:
https://www.knowsleycollege.ac.uk/adults/english-and-maths/