School Meals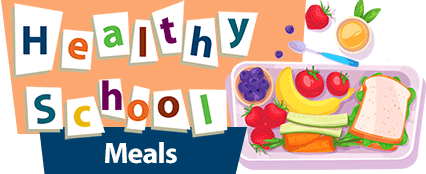 We provide food from 08:00 until 08:25, at break-time and lunch times during the school day for our pupils. Our premises are regularly inspected by the Local Environmental Health Officer who uses the Food Hygiene Rating Scheme to rate the hygiene standards of our school.
Boys in Years 7 to 11 are not allowed to leave the school premises during their lunch break. Students are allowed bring in their own packed lunch should they not wish to purchase food from the school canteen or deli.
Allergen Labelling
Our Chef, Mr Sye, is based in the school kitchen between 08:30 and 15:00. Please contact school on 0151 235 1430 and make an appointment if you would like to discuss any allergen concerns.
Cashless Catering System
Cardinal Heenan Catholic High School's canteen operates with a biometric cashless catering system for staff and students. It uses an image of a fingerprint to create a unique digital signature and then discards the fingerprint - no fingerprints are kept on record. Pupils may deposit cash for their lunches in advance in machines located in and around the canteen.
Should you have any queries regarding the cashless catering system please contact Mr Sye, Chef, on 0151 235 1457 between 09:00 to 11:00, or 14:00 to 15:30 Monday to Friday.
Free School Meals
If your son is eligible for free school meals, you should apply via your local authority. If you live in Liverpool, you should complete the application form on the Liverpool City Council website. If you live in Knowsley, you should complete the application form on the Knowsley Council website.
You can read more about income related free school meals here. All applications are treated confidentially.
Registering your son for free school meals means that the school will receive Pupil Premium funding every year that your son is in school. You can find out more about how we use this funding to help disadvantaged students reach their full potential on our Pupil Premium page.
School Menus
At lunch times, our catering team provide a range of meals to suit all tastes. Vegetarian options are always available and students can choose from a range of jacket potatoes, fresh salads and sandwiches from our deli counter.
Please find our current school menus in the below links. However, please note that on a rare occasion these can be subject to change due to order supply.